Sale

Zoom the image with mouse
Home Decoration Additional Equipment Metal Arts
customers are viewing this product
About SHEREM
SHEREM is a business that specializes in garden decoration hummingbird feeders. We strive to provide the best products for your garden and the best service for our customers. Our products are made from all natural, eco-friendly materials and are designed to attract hummingbirds. Our main goal is to make your home a beautiful place and to help you give back to nature.
We want to create a great place where people can forget their worries, spend time with their family and friends, and feel the joy of living.
Shark Metal Art Wall Decoration Living Room Bedroom Home Decoration


Function :
Beautiful Sculpture Wall Decoration
- This metal shark is a stunning piece of art! Our steel shark is cut and then shaped with an English wheel to look exactly like it is swimming on your wall. We use 5 versions of translucent powder coat to achieve, to get a "wet" look.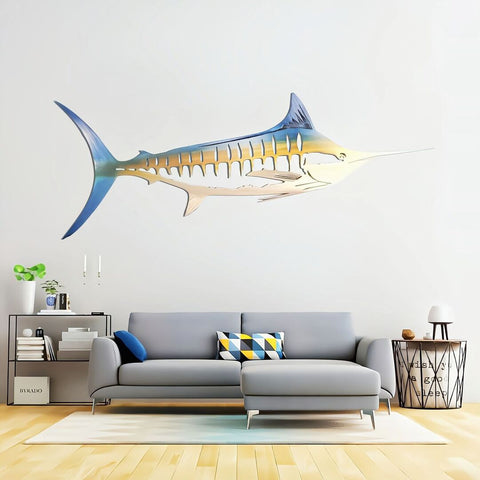 Easy to Hang
- Multiple hangers are welded on the back for easy hanging.

Beautiful Workmanship
-Casting, sandblasting and painting are all done by skilled workers with many years of experience, the color is more delicate than competitors, and the design is more beautiful.

Suitable for Many Occasions
- Due to Cesar more beauty for courtyards, gardens, flower beds, lawn, party, shopping center layout, etc.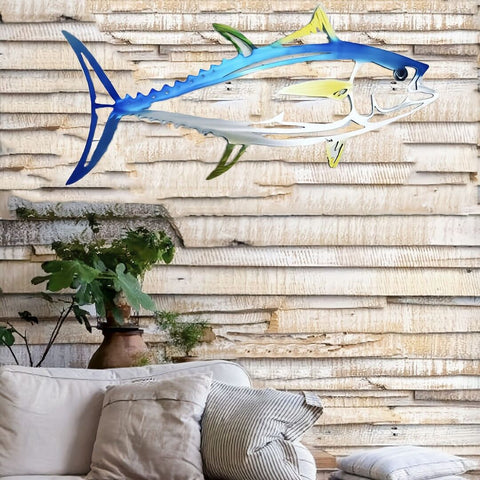 Package Contents:
1X Shark decorations
Specifications:
Style : Nautical
Theme : Animals
Material : Metals
Size: 40x25cm