Sale

Zoom the image with mouse
customers are viewing this product
"Love these! I Used them as coach lights in my garage, the illumination is fabulous. No one else in the neighbourhood has anything as cool. I will purchase this kind again for the next investment property..!"
⭐⭐⭐⭐⭐ - Rebeca Jade  
Verified Buyer
Lighten Up Your Outdoor Space
in The Most Effective Way!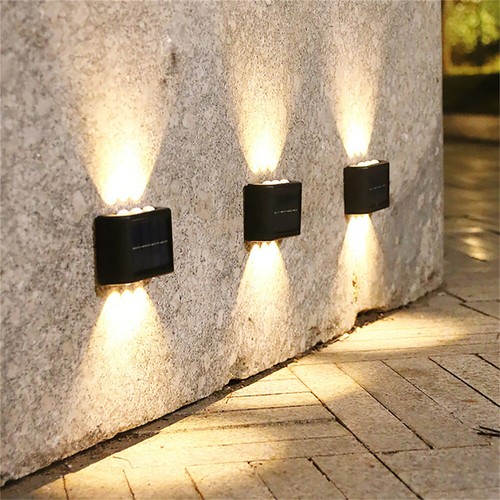 Transform Your Home Into a Paradise!



Have you ever noticed how hard it is to wire and install new lights on the exterior of your home or business?

Most of us would say hire an electrician and let them wire your new lights, costing upwards of a hundred, if not over a thousand dollars! See how easy it is with Solar Wall Lamp!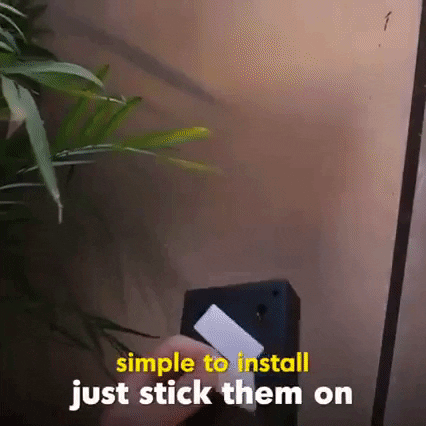 Our Solar Lights provide a cost-effective, energy-efficient, and long-term outdoor lighting solution, giving you an utterly off-the-grid option.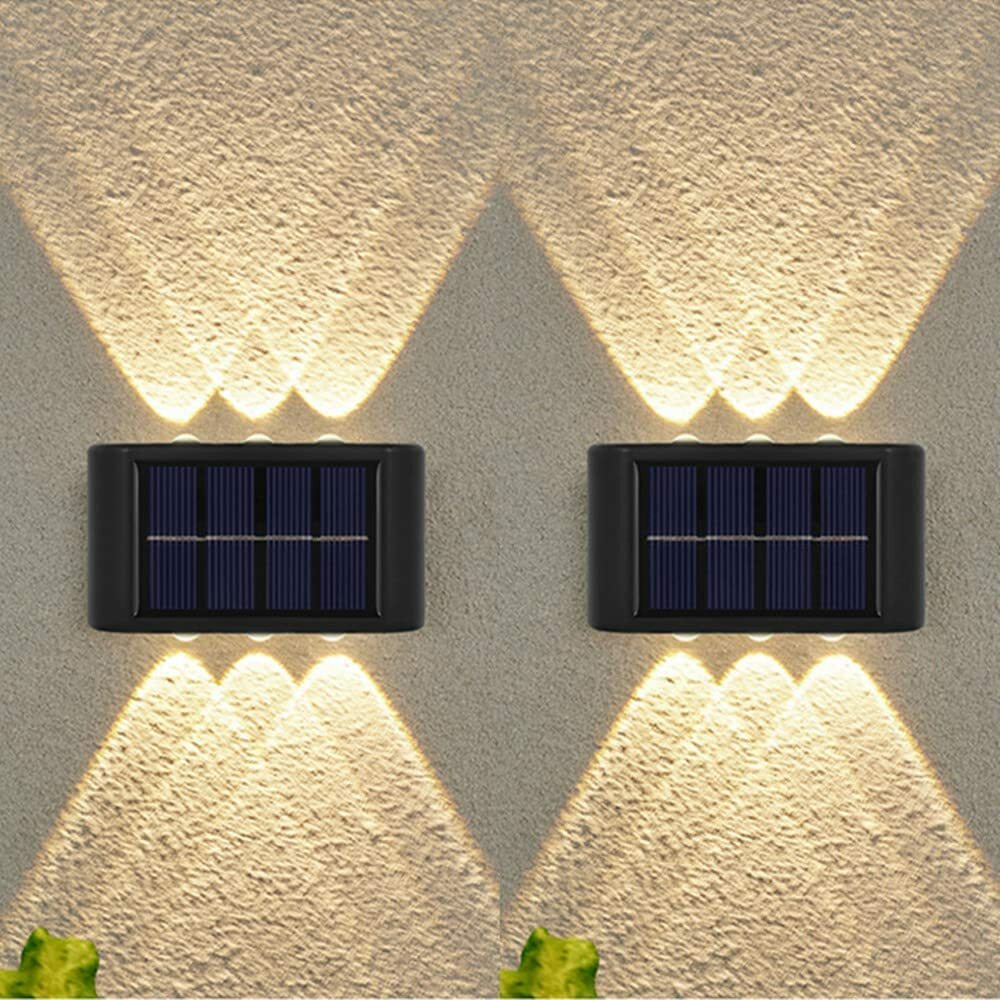 Whether you are looking to light up a private driveway, parking lot, ranch, carport, shed, or any application that may be cost-prohibitive to add electrical infrastructure, these lights will provide the easiest and most economical solution.
An Innovative Way of Illuminating
Your Exterior of the House!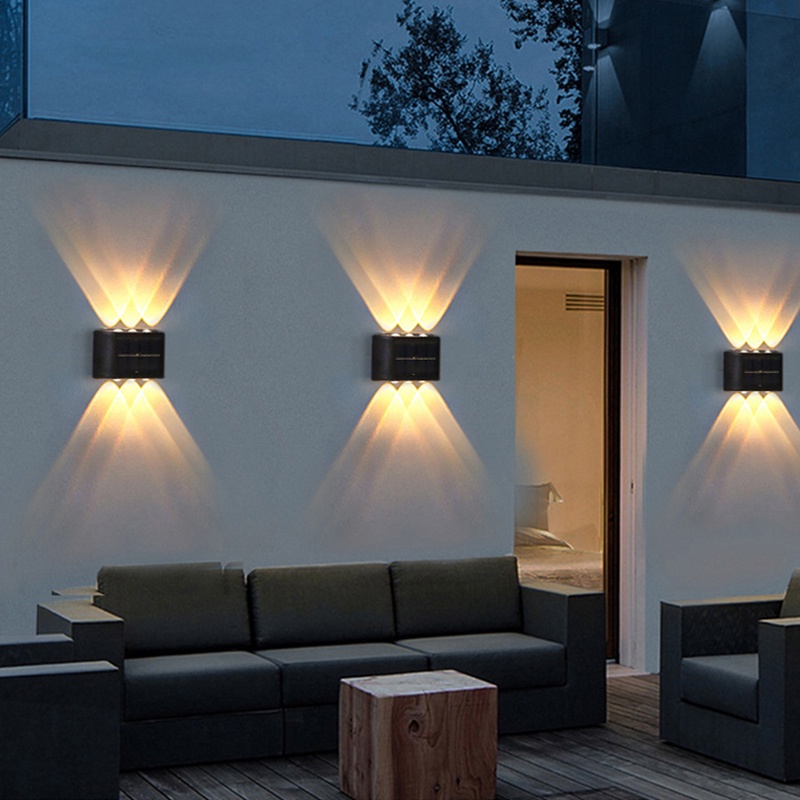 The Two-way light source of our Solar Wall Lamp makes it appealing and more bright than regular LEDs. Just Install them in direct sunlight to keep them fully charged. In addition, these are waterproof, so you don't have to worry about rain or snow causing any damage.
Why is Solar Wall Lamp for you?
Solar charging: 

The lights are solar-charged and have intelligent light control. These will charge the battery during the day and automatically turn it on at night. Solar charging makes them electricity efficient and causes no increase in the bill.

Wide application:
These solar wall stair lights are suitable for outdoor installation like in the courtyard, driveway, patio stairs, parking lot, ranch, carport, or on the fence of your lawn.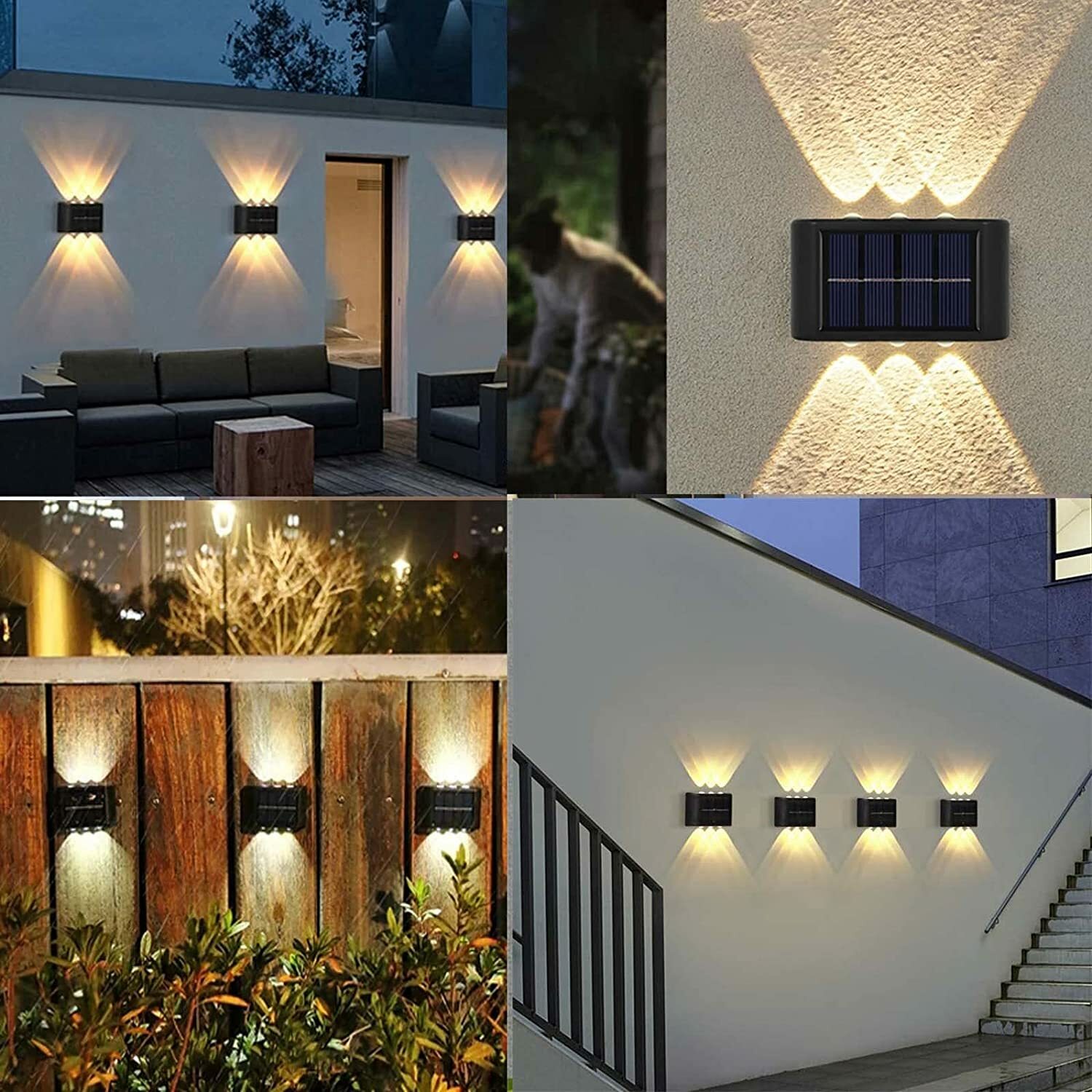 IP65 Weatherproof construction:
Snow & rain storm-resistant, rustproof, super-durable resin frame providing extreme durability and reliability, even in humid climates and coastal areas. You will never have to worry about damage from rain or sun exposure. 
Easy to Install Outdoor Decorative Lighting:
You don't need to use wire as it is effortless to install and easy to set up in your courtyard, garden, fence, driveway, gate and other places where the sun can shine with the attached screws.


Transform your home into a grand entryway with our majestic waterproof solar Wall Light. These minimalistic and stylish fixtures add a glowing ambience that lights up nights!
PACKAGE CONTENTS
1* Solar Wall Lamp