Sale

Zoom the image with mouse
MODERATE -- SPORT Ankle Compression Brace
customers are viewing this product
COLAPA ANKLE BRACE: UNRESTRAINED, SPORTS NEVER STOPS 
Our Ankle Brace compression is made up of quality breathable comfort nylon material to provide superior support, comfort, and relief. It helps you live and move comfortably while lowering down the risk of ankle injuries. With breathable elastic moisture-wicking fabric, keep your foot fresh. You can wear them all day long! It is ideal for ankle health, especially during strenuous activities, also helps to relieve edema and symptoms associated with acute injuries.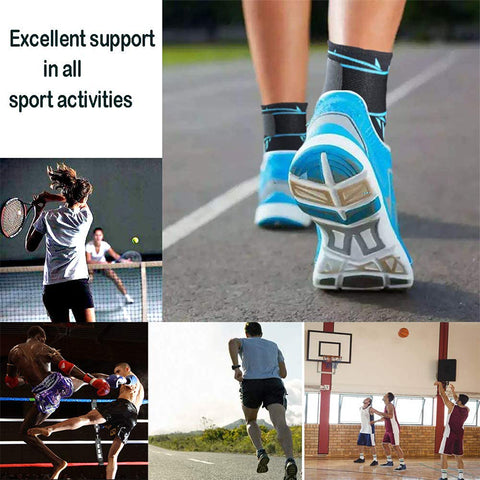 STABILIZE YOUR ANKLE, MINIMIZE THE RISK OF INJURY
Hard shell braces cause too much immobilization and can ultimately lead to ankle injury or pain on the lower extremities. Ankle support fitted with crisscross reinforcement straps to holds the ankle securely in place during sporting activities has both protective and preventive features that keeps your ankle from moving. The strap provides adjustable support and flexibly to ensure effective stabilization and a comfortable fit.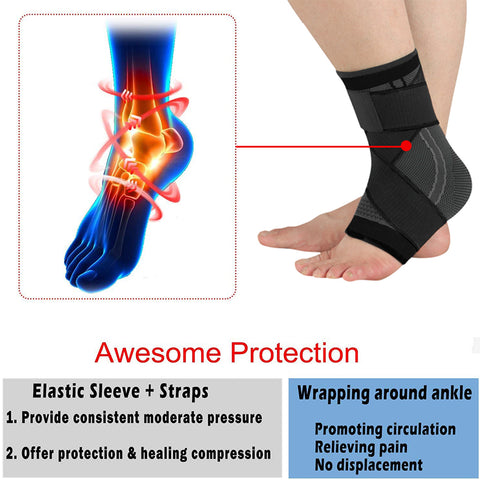 RELIEVE PAIN AND SPEED UP RECOVERY
Scientifically designed ankle braces fitted with crisscross reinforcement straps provide premium Achilles heel & arch support, effectively prevent skin irritations and sprain, Provides great compression that helps promote blood circulation, brings effective pain relief including plantar fasciitis, arthritis, sprains, Achilles heel, heel spurs, swelling, tendonitis, stress fracture, muscle fatigue.
Tips: Any plantar fasciitis sock is home auxiliary supplies cannot be used as medical treatment equipment. If your ankle is injured, please consult doctor or go to the doctor for treatment. Our sport ankle socks can stabilize your ankle while moving, prevent secondary sprain and relieve swellings, pain.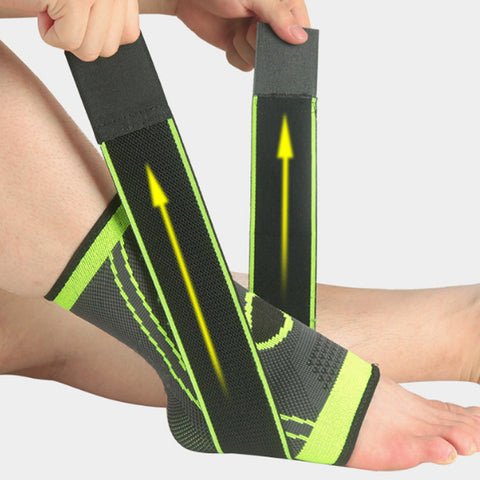 DUAL COMPRESSION & ADJUSTABLE STRAP
Dual compression from sleeve body and elastic straps. The figure eight strapping system provides the same stability as athletic taping, but is much simpler to apply, gentle on the skin, breathable, and easily fits into a shoe. In addition, the strap maintains its stability during rigorous activities, unlike tape.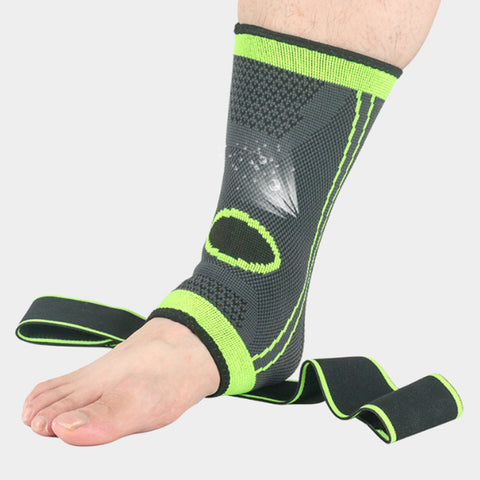 BREATHABLE FABRIC
Special cotton fiber gives optimum moisture control. Super moisture-wicking properties, keep dry and comfortable. Keep your foot protected.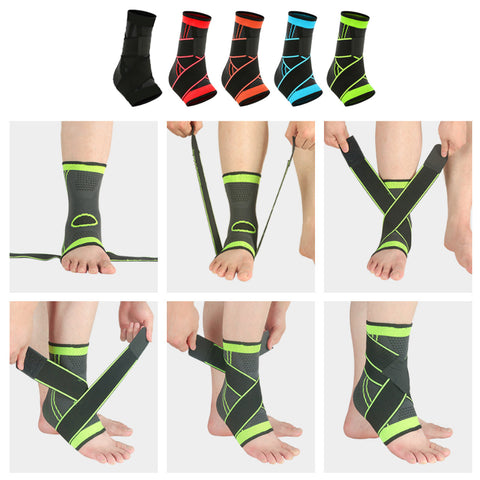 GREAT FOR ANY SPORT
Perfect fit for any activity without restraining your movements. Open heel design allows a wide range of motion during activity and provides support for the ankle tendons and joints. Ideal for Basketball, volleyball, skiing, skating, football, soccer, running, jogging, track and field, crossfit, weightlifting, tennis, dancing, hiking, climbing, and various other physical activities.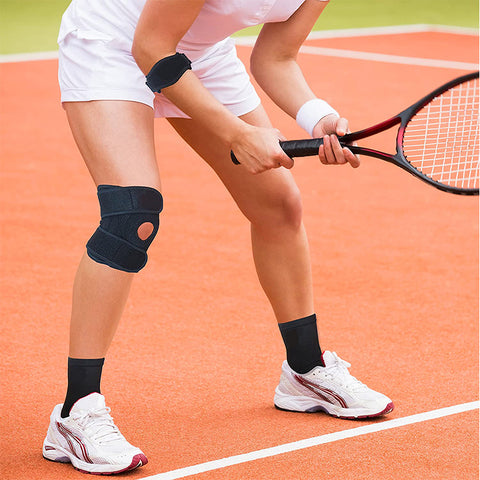 Wash Tips:
1. We recommend Hand wash ONLY and let them naturally air dry.
2. In order to maintain the elastic, please far away from the dryer.