Sale

Zoom the image with mouse
Metal Hollow Cross Stake Relatives Cemetery Ornament
customers are viewing this product
About SHEREM
SHEREM is a business that specializes in garden decoration hummingbird feeders. We strive to provide the best products for your garden and the best service for our customers. Our products are made from all natural, eco-friendly materials and are designed to attract hummingbirds. Our main goal is to make your home a beautiful place and to help you give back to nature.
We want to create a great place where people can forget their worries, spend time with their family and friends, and feel the joy of living.
Grave Decorations For Cemetery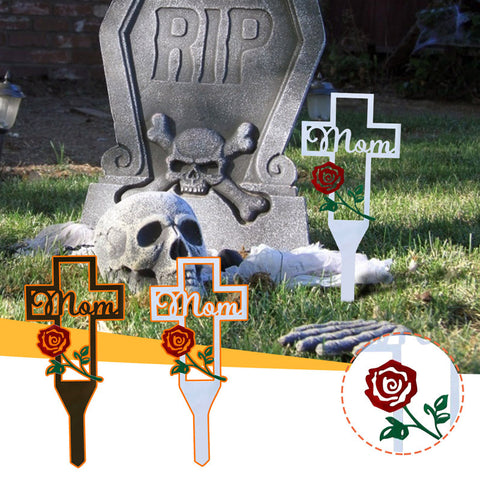 Dad/Mom Memorial Plaque Stakes - This cross stake was made for one who wanted to commemorate her family member. It can be used as a grave marker, cemetery stake or garden stake at home.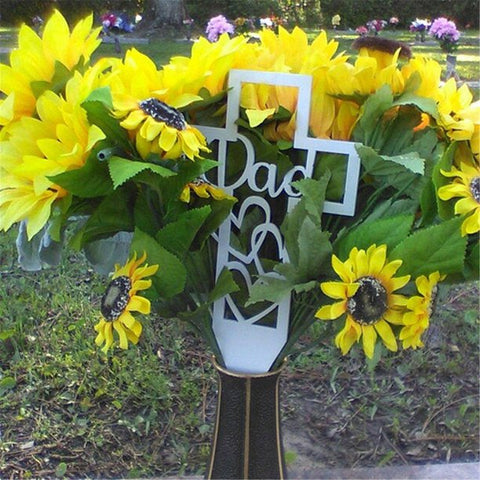 Durable: Made of premium metal with plating and painting, smooth and delicate, weather and wear resistant, sturdy and durable. The size of this tombstone is
30X15cm.

Cemetery Fur Outdoor Decorations: Love heart or flower design with the warmest words of "Mom" and "Dad", it shows you the deepest love and memory of them. A sympathy and memorial gift for the loss of family and friends, a comforting and healing gift.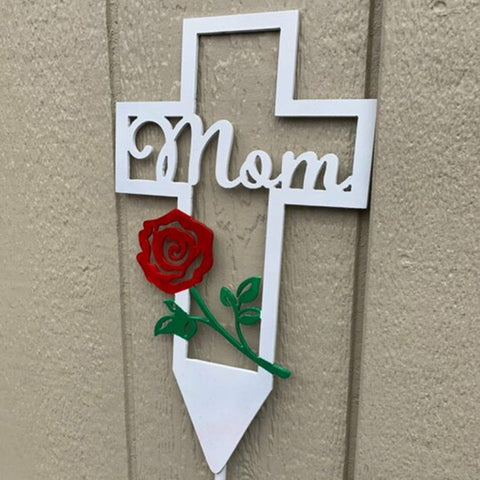 Cross metal garden stake: suitable for garden, yard, lawn, grave, cemetery and more places, express your love and remember your memory.

Easy To Use And Install - Just insert the cross stake directly into the ground, no other tools are needed. Easy and convenient. Hollow design, you can also use screws or nails to hang on the wall at home.