Zoom the image with mouse
Keilini™ Alignment Pillow - Relieve Hip Pain & Sciatica
customers are viewing this product
Look At How Others Are Loving Their Keilini™ Alignment Pillow!

Rated 4.8/5 by 28,579+ Happy Customers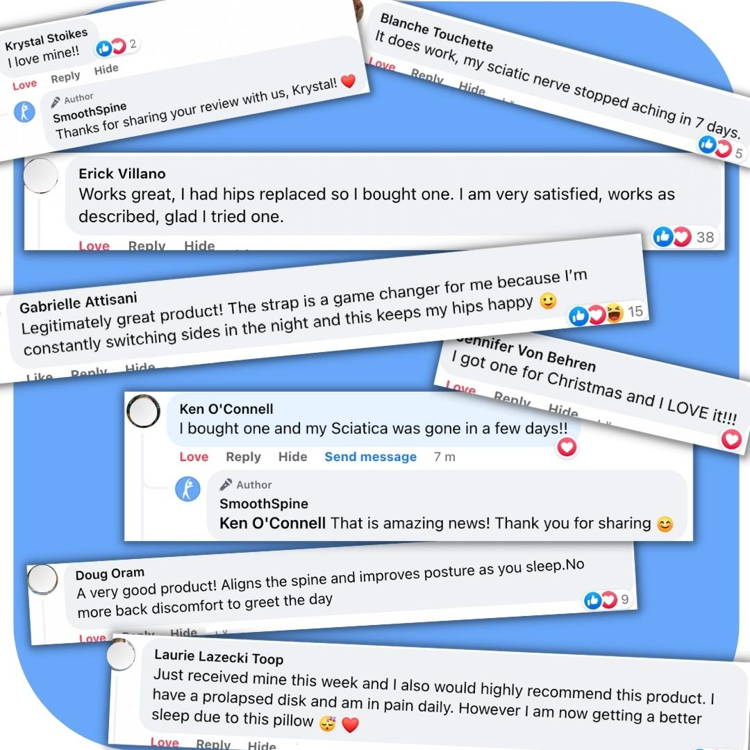 Uninterrupted Nights, Pain-Free Days - Naturally Eliminate Sciatica & Hip Pain
Studies show that side sleeping without proper support can cause or worsen pain in the back, hips and knees. A leg pillow will prevent and alleviate that.

As the University of Rochester explains, for side sleepers, placing a leg pillow between your legs will help you keep your body naturally aligned. This alleviates current symptoms of pain and prevents more serious issues like chronic pain and high-risk surgery.
Sleeping with our leg pillow protects the spine from rotating and pulling, so your back and hips are in their natural alignment all night. Using our pillow also prevents the Sciatic Nerve from getting pinched. Save yourself the pressure, pain and tension - get back to doing what you love without physical pain.
A good night's sleep is essential to restoring your energy and mental awareness. It boosts your mood, but also helps you recover from illness or heal from an injury. So, if you are feeling ANY discomfort during the night or upon waking up, check your sleep posture. It should be your #1 priority every night.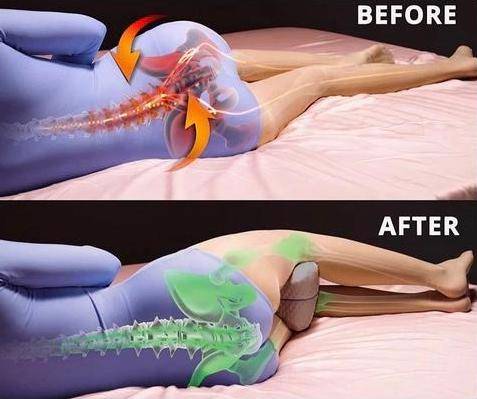 Improves Blood Circulation
If you've woken up with tingling limbs or swollen legs, you might have poor circulation to blame.
The elevation of putting a pillow between your legs will help blood flow through the 'vena cava', which is a major vein carrying blood to the heart and back.
Side sleeping with our leg pillow helps reduce pressure and strain on the joints, mainly the knees, hips and spine. It's the perfect solution for alleviating symptoms of Arthritis.
What Makes The Keilini™ Leg Pillow Special?
Find out why you should choose SmoothSpine over a regular pillow.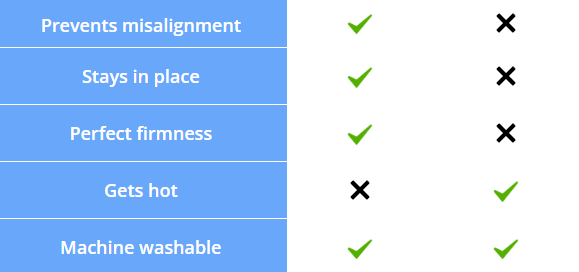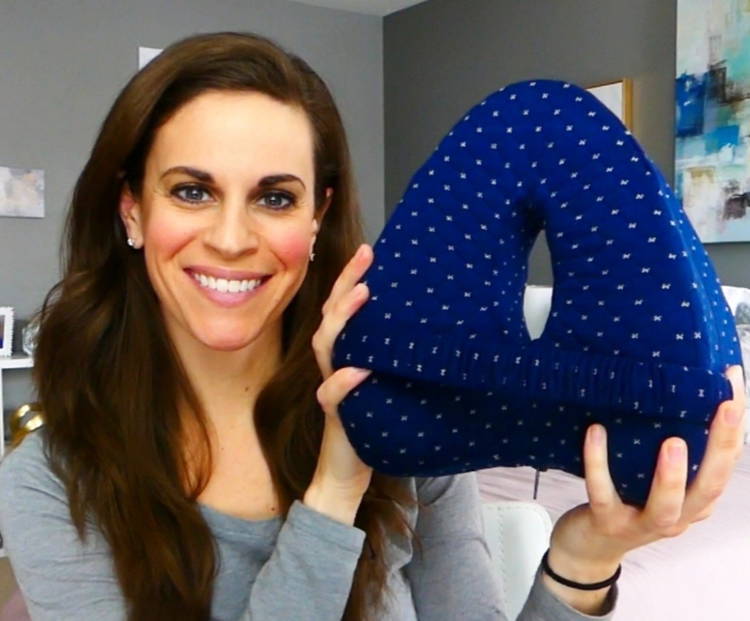 We love our Keilini™ Alignment Pillow and are confident you will too! That's why we're offering a Risk-Free Trial.