Sale

Zoom the image with mouse
Harvest or Halloween Gnomes
customers are viewing this product
About SHEREM
SHEREM is a business that specializes in garden decoration hummingbird feeders. We strive to provide the best products for your garden and the best service for our customers. Our products are made from all natural, eco-friendly materials and are designed to attract hummingbirds. Our main goal is to make your home a beautiful place and to help you give back to nature.
We want to create a great place where people can forget their worries, spend time with their family and friends, and feel the joy of living.
Thanksgiving Day Sign for Autumn
Decorate your yard for fall with these cute fall or halloween gnomes.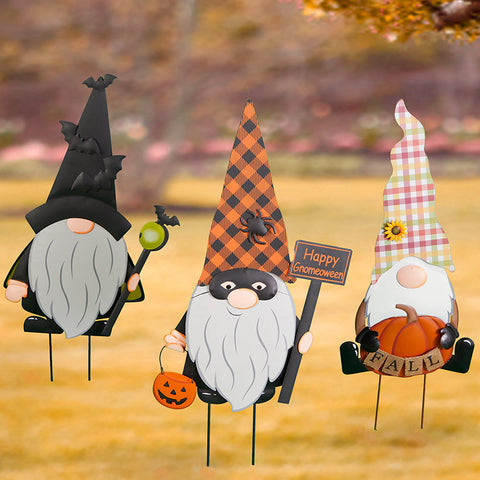 They feature fall colors of orange, brown, and golden yellow and include details such as fall leaves, pumpkins, jack-o-lanterns, and Halloween bats.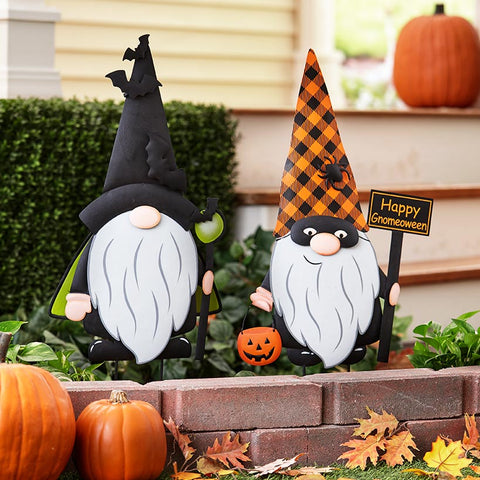 Material
: metal
Size
: 26×15cm/10.2×5.9in
Each sign is cut by a CNC plasma table. The logo is then sanded and cleaned before powder coating. The supplied metal will cause scratches and machining marks due to sanding.
Be careful when installing a new garden trellis because the stakes are very sharp. Please be aware that our metal products are not toys and should not be used by children because some sharp edges may remain.
Package Content:
1 x gnome garden decoration

Size: 
26×15cm/10.2×5.9in