Sale

Zoom the image with mouse
Hand Electric Drill Drive Self Priming Water Transfer Pump
customers are viewing this product
Just insert the electric drill, instantly become a powerful pump!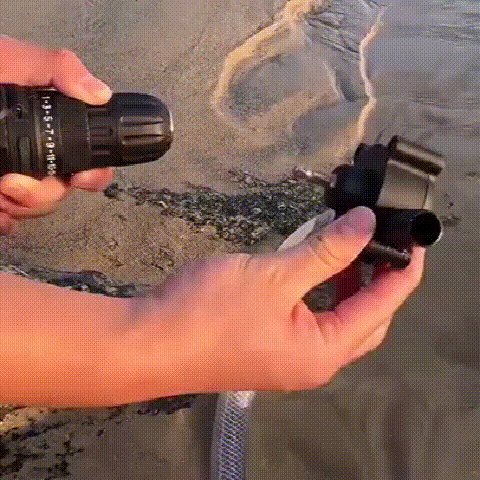 About this item
【No power supply】Hand water pump does not need power supply, as long as there is a hand drill can be used. Electric drill pump according to the power of the hand drill speed is different, the flow of pumping water is also different, the power is too small pumping liquid flow is small, the greater the power pumping the greater the flow.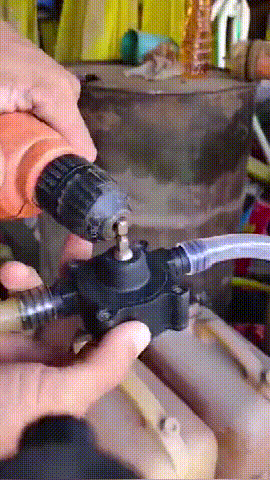 【Wide range of applications】This hand pump is ideal for transferring light liquids such as fresh water, sea water, oil, gasoline, diesels, fluid and fuel transfer pumps. Self priming hand drill Pump is adaptable to any harsh environment and has high practicality.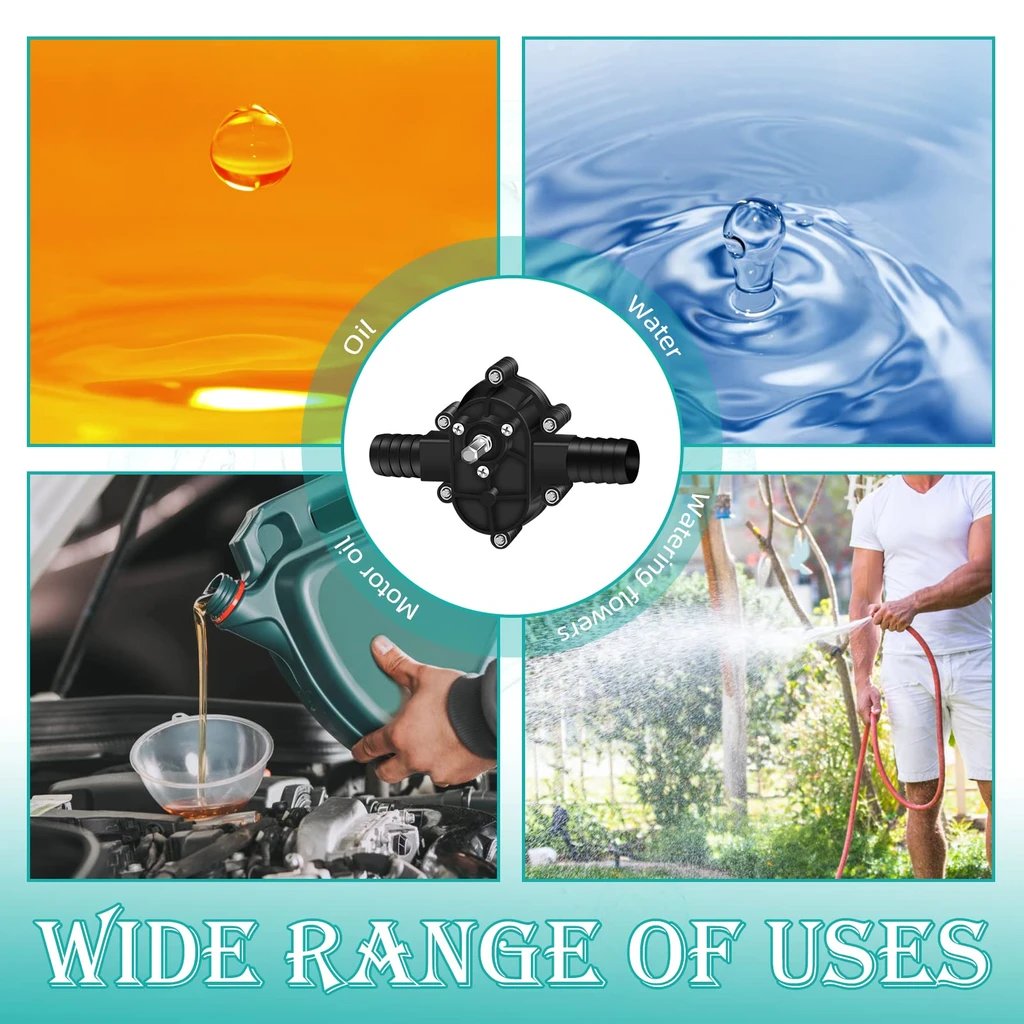 【High quality hand drill pump】Water transfer pump is made of high quality plastic, stable performance and high efficiency, easy installation, durable and wear-resistant, long service life. Hand well pump is designed to be small and light, easy to carry.
【Flow speed】When the power of the hand drill is 120W-350W, the speed is 1500-2500, the water output of the drill water pump is 20-30 liters per minute; when the power of the hand drill is 350W-650W, the speed is 2500-3500, the water output of the transfer pump is 30-40 liters per minute.
【Easy to install & use】The size of the hand well pump is about 11.5*8CM/4.52*3.14In, the inner diameter of the inlet/outlet is 16mm/0.63in, the outer diameter is 19mm/0.75 (Suitable for 3/4"pipe). With all accessories installed, you can use the pump in conjunction with a hand drill for quick water transfer.