Sale

Zoom the image with mouse
Halloween Garden Classic Retro Decoration
customers are viewing this product
About SHEREM
SHEREM is a business that specializes in garden decoration hummingbird feeders. We strive to provide the best products for your garden and the best service for our customers. Our products are made from all natural, eco-friendly materials and are designed to attract hummingbirds. Our main goal is to make your home a beautiful place and to help you give back to nature.
We want to create a great place where people can forget their worries, spend time with their family and friends, and feel the joy of living.
MAKE YOUR YARD  MORE ATTRACTIVE DURING HALLOWEEN🎃🎃
Halloween Garden Classic Retro Decoration

Black Cat Halloween Yard Art is the perfect Halloween decoration for the Halloween season.
Just the right amount of spooky and so realistic looking.
This scardey cat is made out of metal steel and has two garden stakes welded to 2 of its paws making it very sturdy and durable.
Size: 40X28cm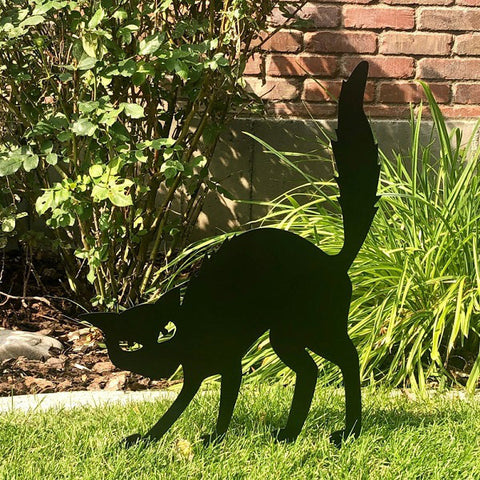 Evil Halloween Happy Spooky Raven on Grave Metal Black Yard Art Decoration
This Halloween with this raven on a You can apply our Tombstone decor on various occasions, like horrible-themed party, Halloween, home, living room, bedroom, office, and other occasions, which can bring a nice decoration effect and bring nice visual enjoyment
Size: 40X16.8cm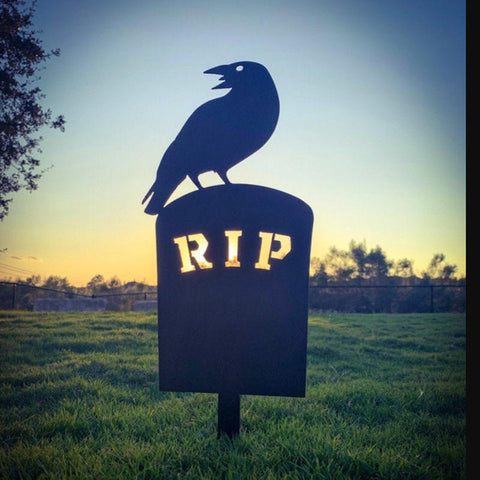 Witch Halloween Yard Art
Size: 44X30.4cm