Sale

Zoom the image with mouse
Halloween Decorations Metal Black Cat Decorative Garden
customers are viewing this product
About SHEREM
SHEREM is a business that specializes in garden decoration hummingbird feeders. We strive to provide the best products for your garden and the best service for our customers. Our products are made from all natural, eco-friendly materials and are designed to attract hummingbirds. Our main goal is to make your home a beautiful place and to help you give back to nature.
We want to create a great place where people can forget their worries, spend time with their family and friends, and feel the joy of living.
Black Cat Silhouette Yard Signs with Stakes Halloween Decorations Outdoor
Best decoration for Halloween:
There is nothing more representative of "Halloween" than the black cat sign in the yard, which is very suitable for adding to strange (fun) Halloween decorations. Especially put them in the yard to increase the festive atmosphere.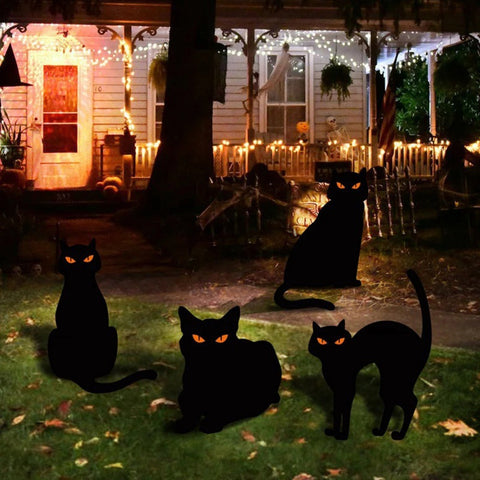 Fantasy gift:
This black cat is realistically designed. This is a great Halloween gift for all ages, kids, and adults, and suitable for most of occasions, such as Christmas, Valentine's, and birthday gifts.
High-quality materials:
Made of premium metal materials, which are sturdy and durable, anti-fading, dust-proof and wateroof, will not rust, and you can insert it into your lawn or indoor planter.
Realistic design:
This black cat with reflective eyes and many pose in Halloween garden is very detailed and very realistic. People will fall in love with it at a glance.It is suitable as a Halloween decoration in your home or outdoor party!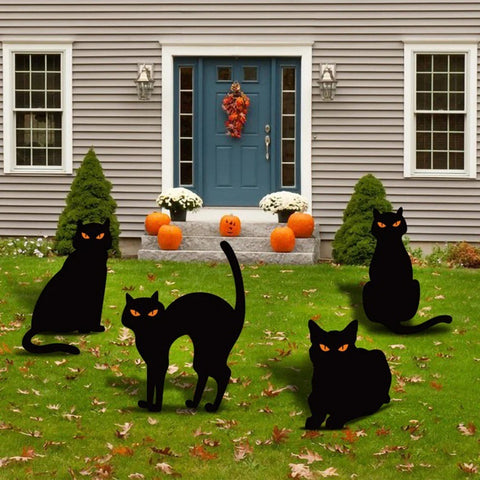 Wonderful indoor/outdoor decoration:
It is great to be displayed on desktop or showcase at the home, office, haunted house and any places,such as courtyard garden lawn. It will become the most eye-catching decoration. A safe yard protector to scare off animals such as birds, cats, rabbits, squirrels, rodents ect.