Sale

Zoom the image with mouse
Halloween decoration cobweb and spider
customers are viewing this product
About SHEREM
SHEREM is a business that specializes in garden decoration hummingbird feeders. We strive to provide the best products for your garden and the best service for our customers. Our products are made from all natural, eco-friendly materials and are designed to attract hummingbirds. Our main goal is to make your home a beautiful place and to help you give back to nature.
We want to create a great place where people can forget their worries, spend time with their family and friends, and feel the joy of living.
Halloween decoration cobweb and spider
Giant & Value Pack -- Come with 200" Triangular giant spider web and 59" Halloween spider, huge size make it looks real from far away, great addition for around the house. Placed it in outdoor yards & homes, give your neighbors and friends some surprises! So affordable pack to save time, why not get it?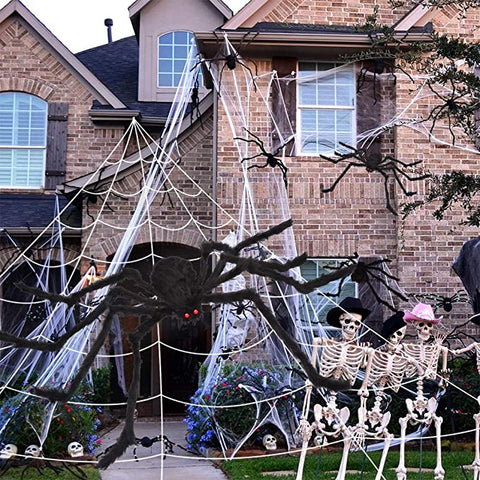 Vivid & Scary Design -- Black furry spider with scary red eyes & hairy body feels and looks real. Attach huge spider web well, awesome and creepy, make your main centerpiece of your Halloween theme. Win kids and adults' attention of Ghost Carnival, Masquerade, Halloween Parade, Trick-or-Treaters.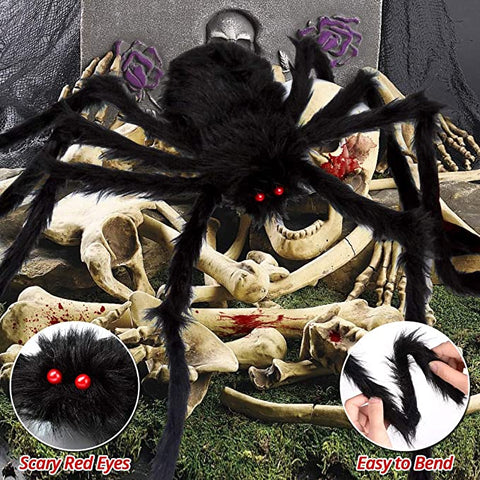 Easy To Decorate & Reusable -- Legs can be folded freely into the way you want, lightweight & white spider web with hook, very sturdy and durable, easy to fix it to wall, front porch and lawn, survive extreme weather. Easily folded and storage for next Halloween, exactly what you need for Halloween Décor!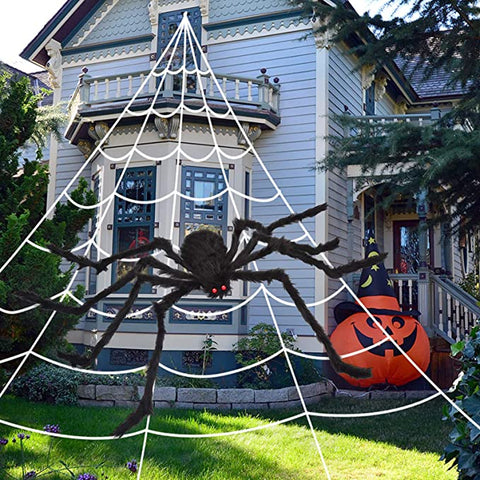 Indoor/outdoor Halloween Decorations -- Halloween spider web with Halloween spider decorations, creepy decor for outdoor indoor, front porch, outside doorway, door, yard, lawn, tree, home, office, dorm, bar, wall, windows, fit in any occasion of Halloween decor. Make this year's Halloween more interesting!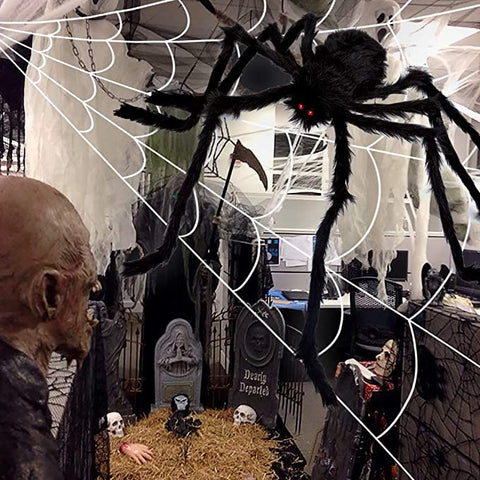 A Big Hit For Halloween -- Fake spider with spider web, decorate your Halloween haunted house, classroom, party or display, even the corner of the home. Great for Halloween costumes parties, special school events, other performances and so on. An ideal Halloween gift for your family children and friends!