Sale

Zoom the image with mouse
Geometric Mountain - Led Lighted Wall Decoration Jungle
customers are viewing this product
About SHEREM
SHEREM is a business that specializes in garden decoration hummingbird feeders. We strive to provide the best products for your garden and the best service for our customers. Our products are made from all natural, eco-friendly materials and are designed to attract hummingbirds. Our main goal is to make your home a beautiful place and to help you give back to nature.
We want to create a great place where people can forget their worries, spend time with their family and friends, and feel the joy of living.
Geometric Mountain - Led Lighted Wall Decoration

Geometric Mountain – Designs That Enlighten Your Dreams All our designs, produced by laser cutting of wood MDF, are made with fine detail and a precision that is close to perfection. All of our products that will illuminate the walls of your home are "handmade" with high quality materials and careful craftsmanship.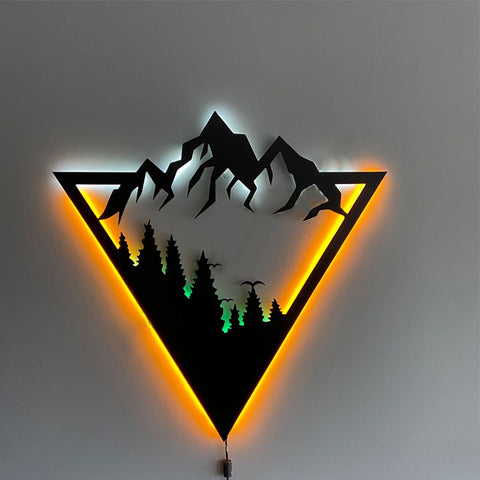 Our products, which are made of 4 mm high quality sanded MDF material, are compatible with your furniture in your home with their wooden texture.
It creates a fit look on your walls. Our designs, which are colored with matte silk black paint, will both illuminate your walls in your home day and night and change the atmosphere of your home with its thin design.