Sale

Zoom the image with mouse
MODERATE - SPORT Ankle Compression Brace With Viscoelastic Pads
customers are viewing this product
COLAPA ANKLE BRACE: UNRESTRAINED, SPORTS NEVER STOPS

Our Ankle Support Brace is made up of special knit fabric materials that provide comfort all day even with the most active lifestyle. Non-slip silicone inside ensures a tight grip. Perfect for sporting activities including running, basketball, volleyball, soccer, golf, etc. It helps you live and move comfortably while lowering down the risk of ankle injuries. Wear your ankle brace all day at any wherever your day may take you. It is ideal for ankle health!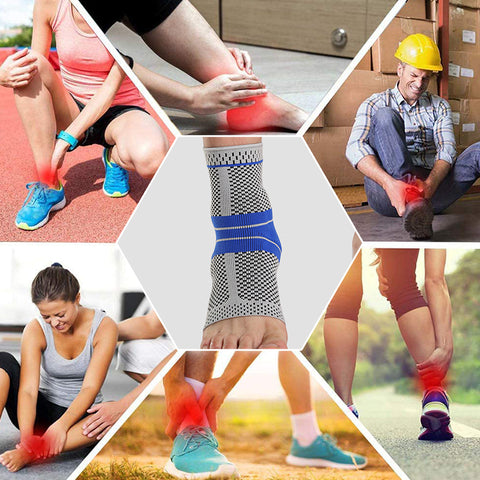 STABILIZE YOUR ANKLE, MINIMIZE THE RISK OF INJURY
If you're an athlete - or simply an active person, the most painful, nagging, and yet the most common kind of injury that you might have to deal with are those affecting the ankle: sprained, twisted, strained, tripped, and an awful landing.
Our ankle brace has two high-performance silicone gel at the inner and outer of the ankle, With every movement you make, two soft pads become active, massaging the ankle joint. Cushioned pads support the inner and outer ankle bones to reduce swelling and provide even more stability. which provides the ultimate support to ankle ligament, preventing ankle joint support from an ankle sprain and other injuries.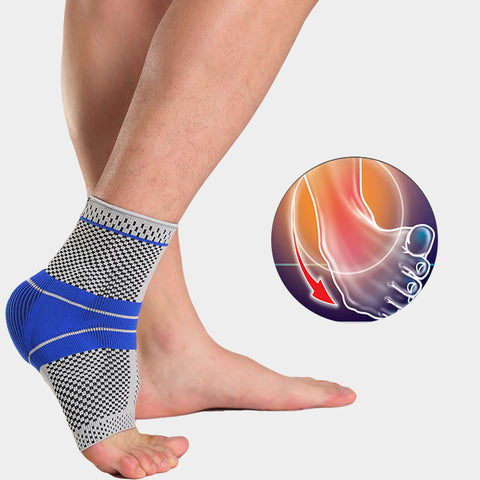 RELIEVE PAIN AND SPEED UP RECOVERY
Scientifically designed ankle braces fitted with Three-dimensional knit and VISCOELASTIC PADS, effectively prevent skin irritations and sprain, Provides great compression that helps promote blood circulation, brings effective pain relief including plantar fasciitis, arthritis, sprains, Achilles heel, heel spurs, swelling, tendonitis, stress fracture, muscle fatigue.
Tips: Any plantar fasciitis sock is home auxiliary supplies cannot be used as medical treatment equipment. If your ankle is injured, please consult doctor or go to the doctor for treatment. Our sport ankle socks can stabilize your ankle while moving, prevent secondary sprain and relieve swellings, pain.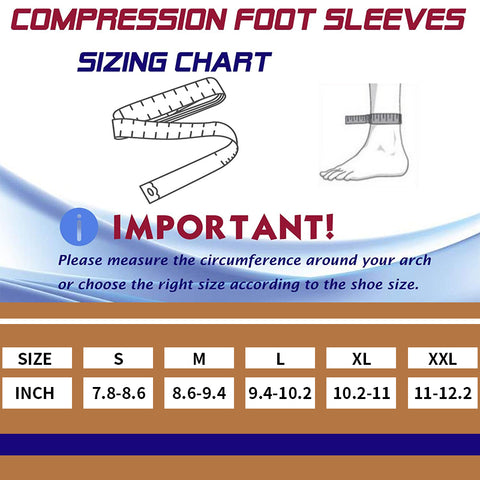 ENSURE CORRECT FIT AND SIZING
Measure the circumference of your ankle at the narrowest point, right above your ankle bones/joints. Make sure that the measuring tape is not too loose or too tight. If your measurements are close to the different sizes, choose the different size (either smaller or bigger).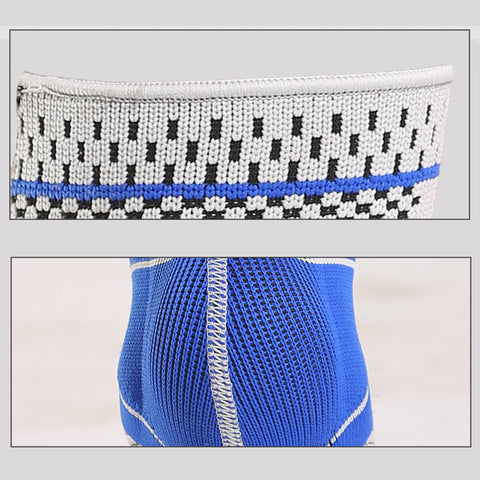 THREE DIMENSIONAL KNIT
Three-dimensional knit - Constructed to conform to the natural shape of the ankle so it fits snugly yet comfortably against your body and stimulates circulation.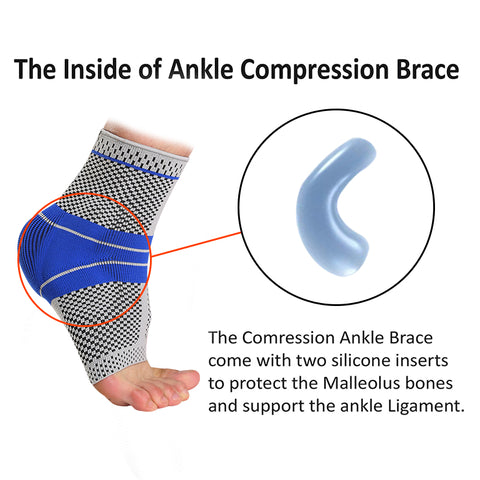 VISCOELASTIC PADS
Contoured viscoelastic cushion - Soft pads behind each ankle bone help to reduce pain and swelling.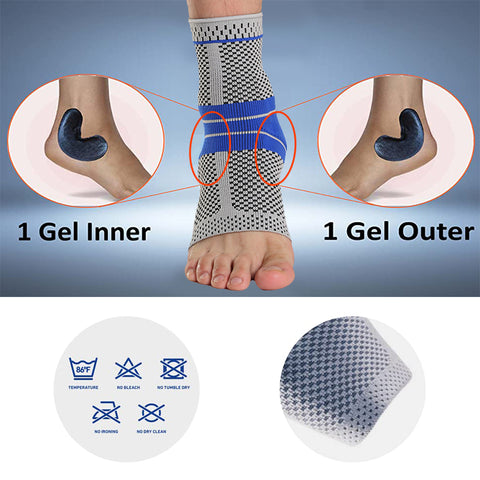 GRADUATED COMPRESSION
Graduated compression - Compression gradually gets lighter towards the ends. Improves circulation and relieves muscle and joint soreness.
GREAT FOR ANY SPORT
Perfect fit for any activity without restraining your movements. Open heel design allows wide range of motion during activity and provide support for the ankle tendons and joints. Ideal for Basketball, volleyball, skiing, skating, football, soccer, running, jogging, track and field, crossfit, weightlifting, tennis, dancing, hiking, climbing and various other physical activities.
Wash Tips:
1. We recommend Hand wash ONLY and let them naturally air dry.
2. In order to maintain the elastic, please far away from the dryer.