Sale

Zoom the image with mouse
Bat Stained Glass Light Catcher Window Hanging
customers are viewing this product
These Stained Glass Bats Are Serving The Halloween Spooks
This gorgeous, stained glass bat decoration is the perfect way to add a touch of spookiness to your home this Halloween.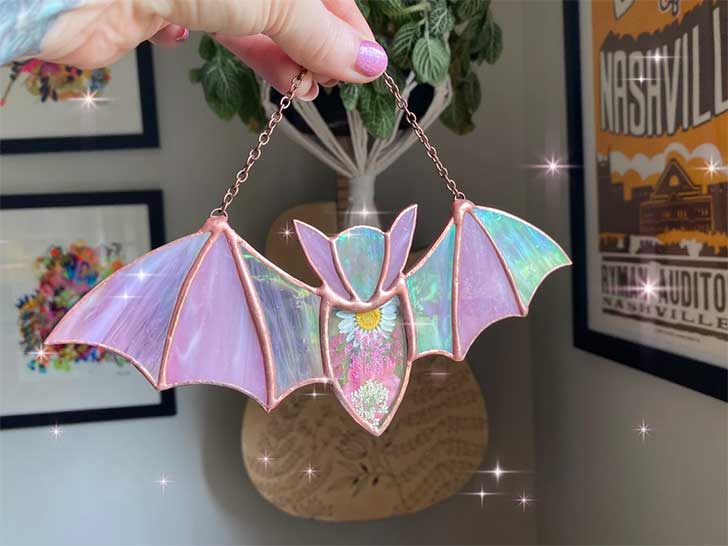 The bat's body is made using real pressed flowers between two panes of hand-cut glass, with the wings and head fashioned from shades of pink iridescent and marbled glass. It's a unique and eye-catching piece that seamlessly blends two popular fall aesthetics – Halloween spookiness and autumnal beauty – into one stunning decoration.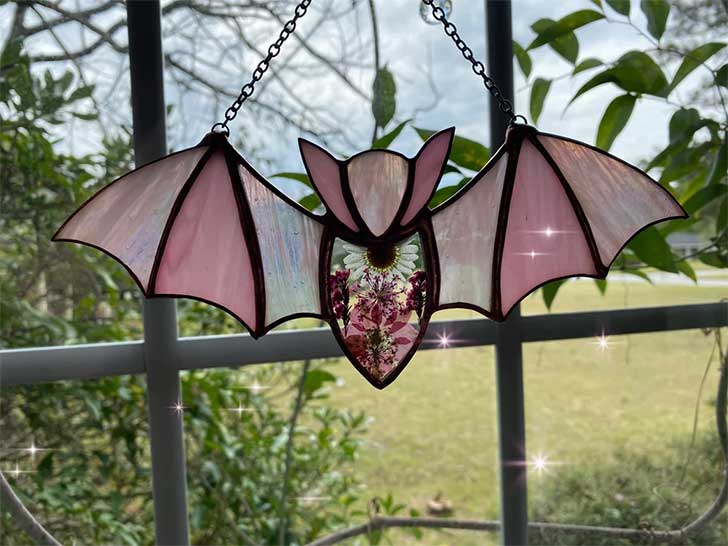 With Halloween decorations usually being dark and eerie, this bat brings a touch of light and life to the holiday. The muted pink tones are perfect for those who want to decorate for Halloween without going too over-the-top with the traditional orange and black color scheme. And, because it's made with real pressed flowers, this decoration can also double as a lovely autumnal piece that can be enjoyed long after Halloween has come and gone.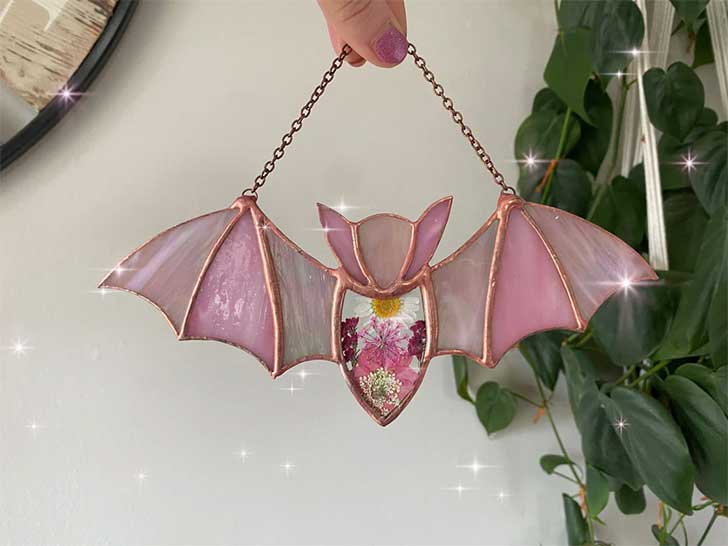 The pink stained glass bat is made using the Tiffany method which adds a rustic feel to it alongside the vintage patina in silver, copper, or black.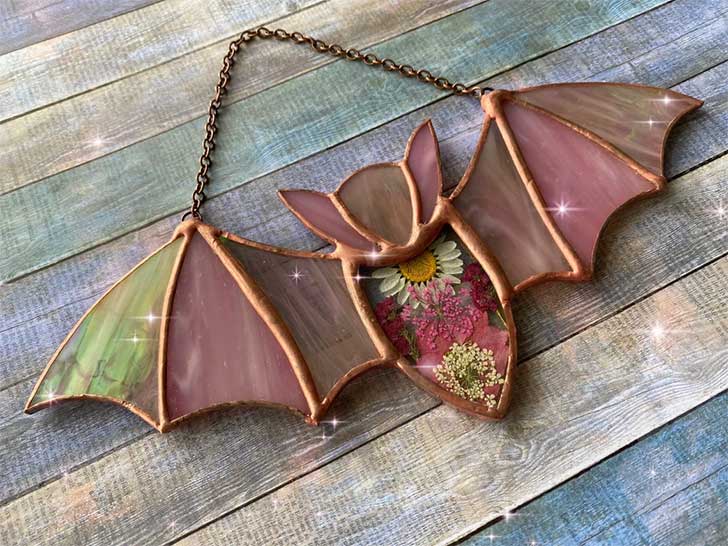 Use these pendants to bring joy to any room in your home in the sun, display them in a window, as a wall hanging or as a welcome sign on a coat rack to add a bright splash of color to your kitchen or any living room.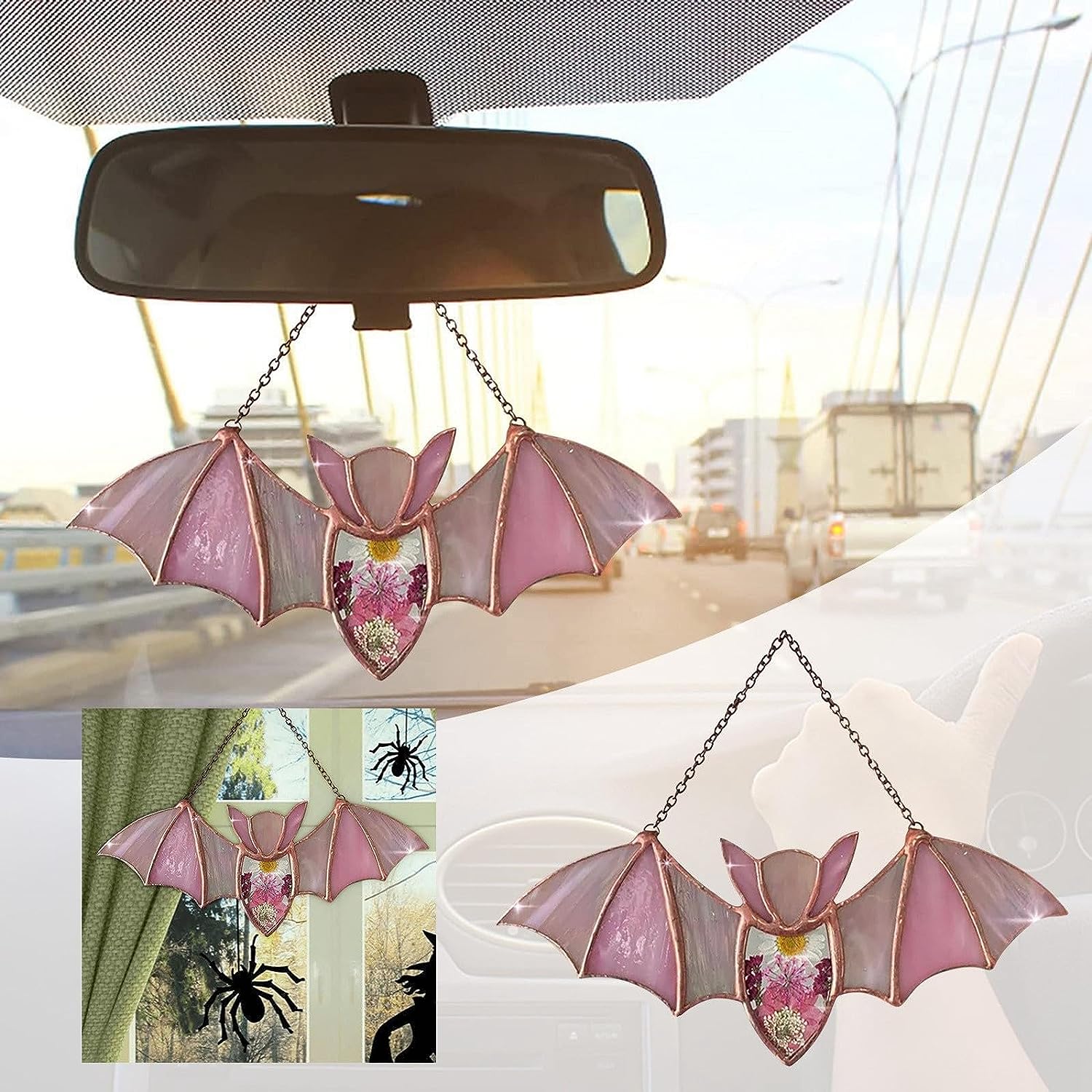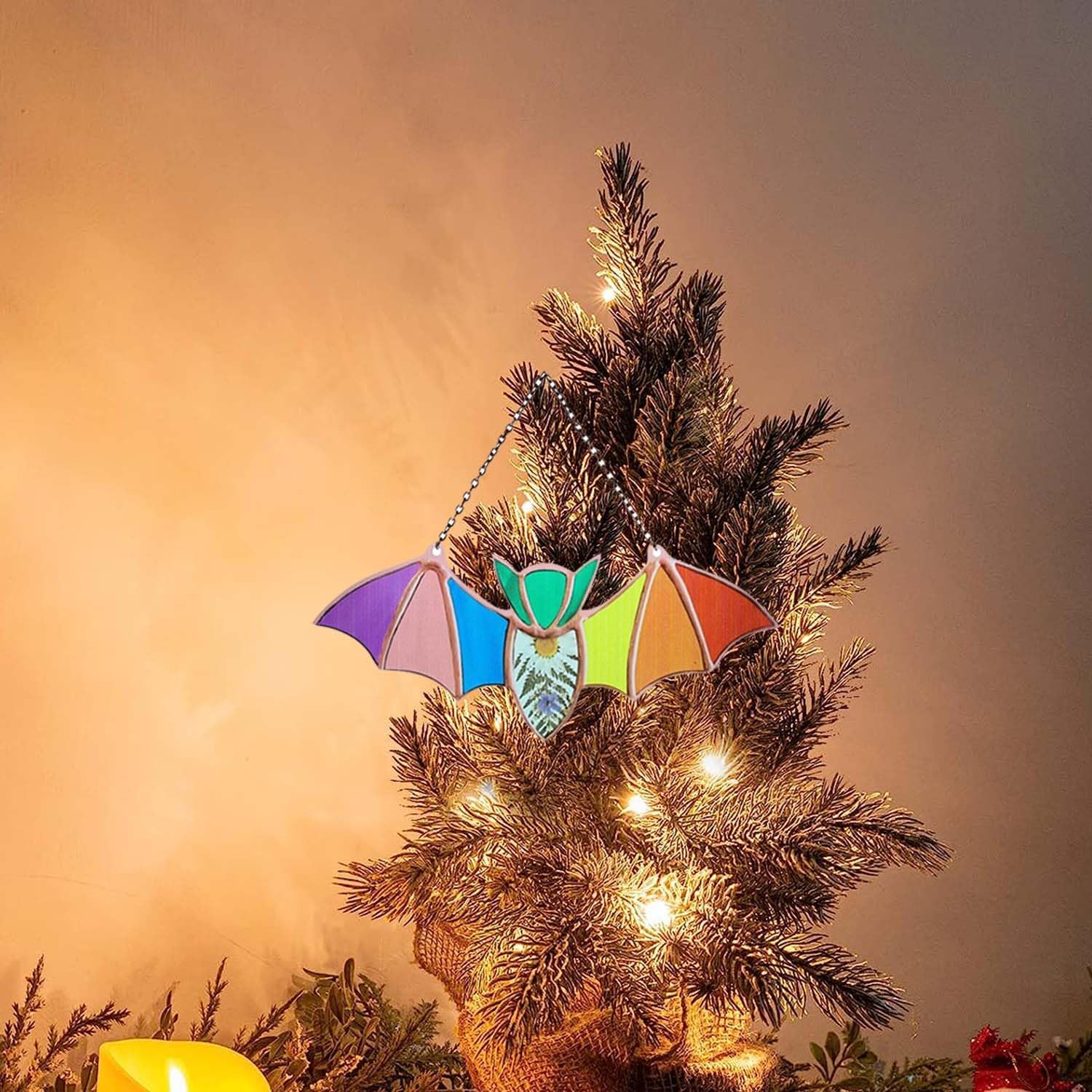 Creepy colorful bats are a great Halloween accessory to enhance the festive spirit of Halloween and are perfect for your home decor.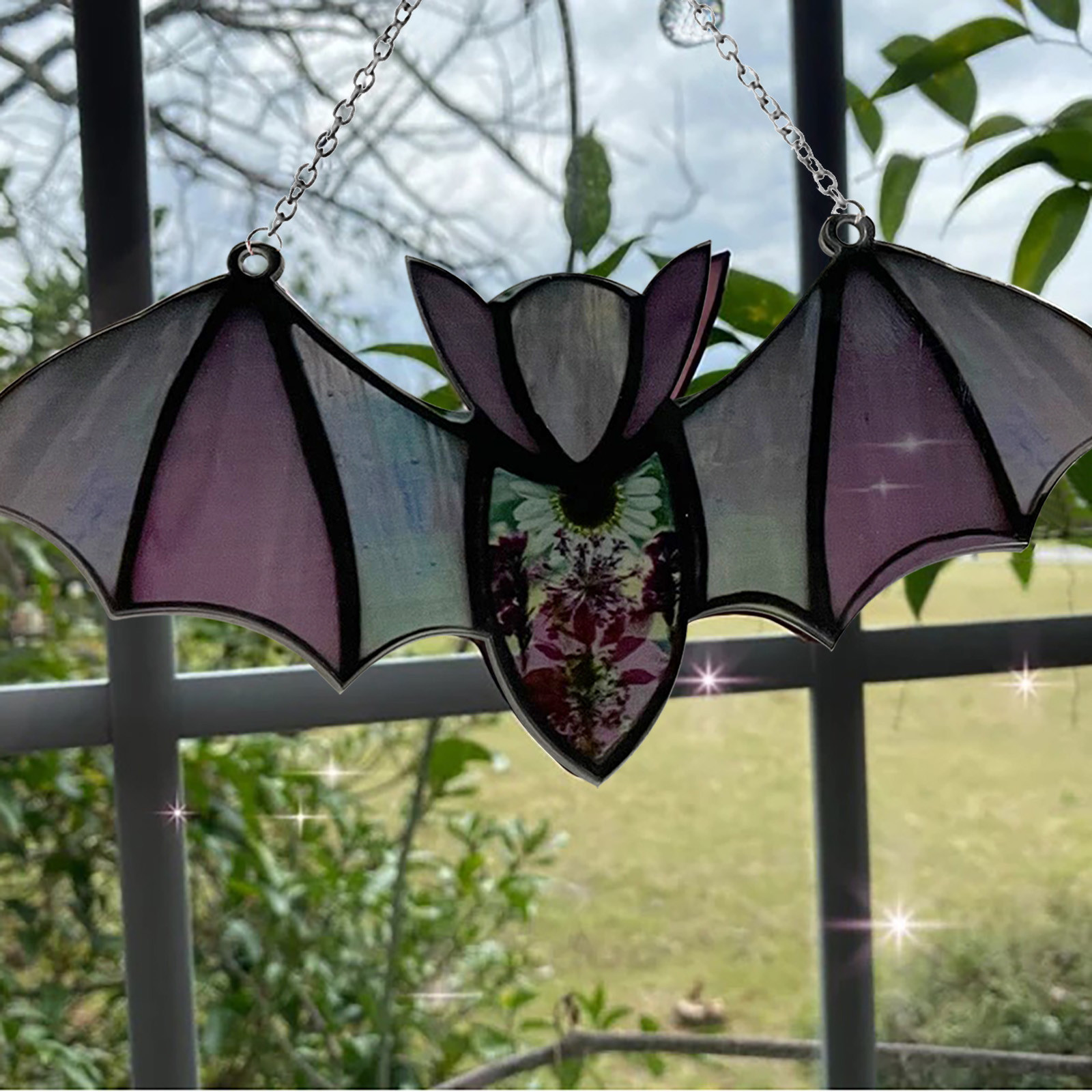 This acrylic window hanging bat is made of acrylic, has no odor and has a unique design.
These beautiful bat pendants are a perfect Halloween gift for your kids, friends, relatives or loved ones and make a perfect home window decoration. You can make a great gift for any occasion.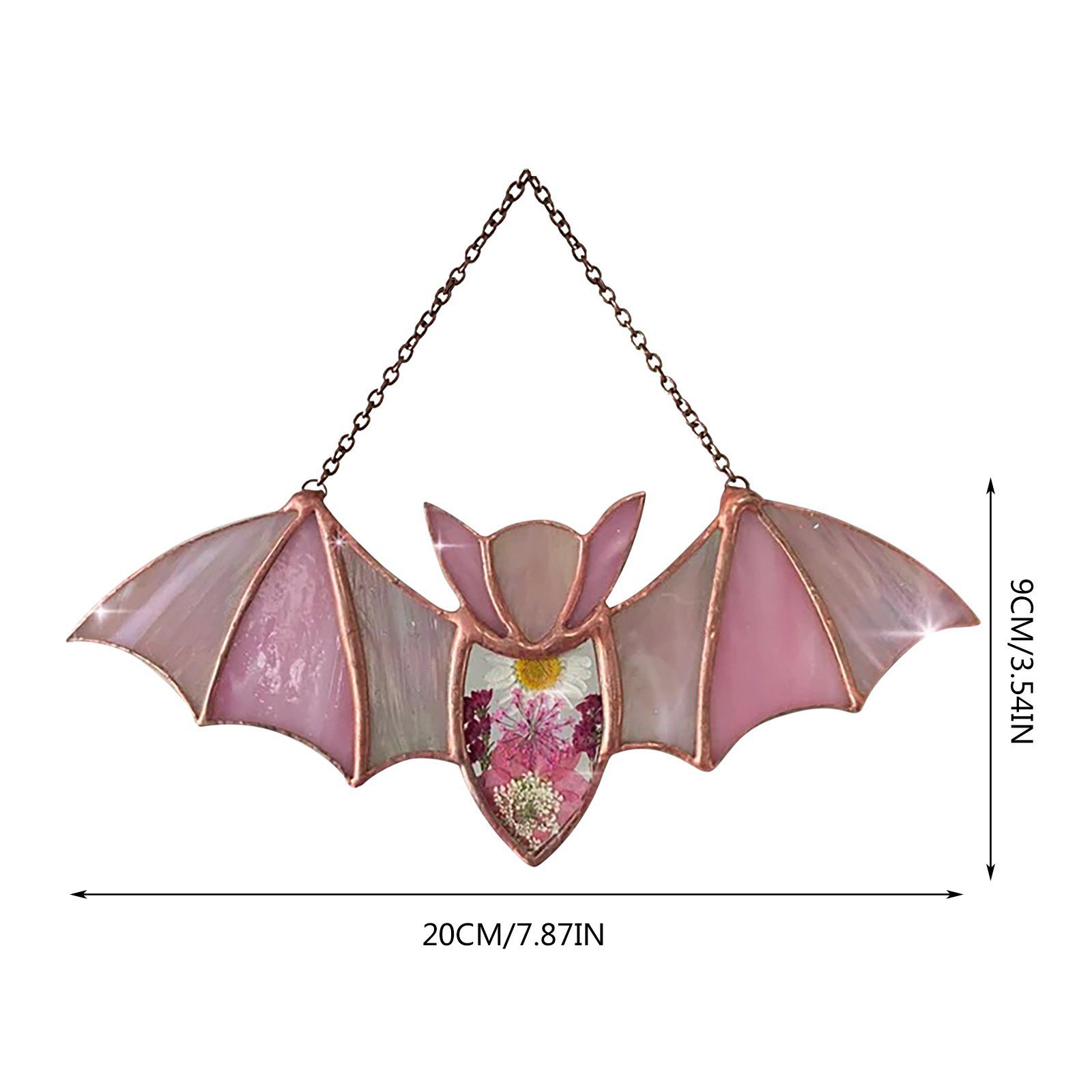 🎁PACKAGE INCLUDES
1*Bat Stained Glass Light Catcher