Zoom the image with mouse
🔥BIG SALE - 49% OFF🔥🔥 Weather Stripping Door Seal Strip (5m/roll)
customers are viewing this product
🧰Essential for every family🏠
WEATHER STRIPPING SIZE: The total length of the window sealing strip is 16 feet and can be cut to your needs. Total width1.4in (35mm), Adhesive backing width-0.6in (15 mm )and thickness-0.05in (1.2 mm), suitable for sealing of- 0-0.8in (0 - 20 mm) gap.
The door gap blocker soundproofs and stops bugs, roaches, or even dust creeping under your door too! Achieve the serenity and sanitation your home ever dreamt of!
PRODUCT DESCRIPTION:
No Bug&Dust, Weatherproof&Soundproof: The Weather Stripping can be used for the bottom, the gas of door&window, keep bugs out, anti-dust, weatherproof and soundproof, which give you a clean, relaxing, quiet and comfortable environment. Five Colors are available. And it is easy to tear off without damaging the adhesive surface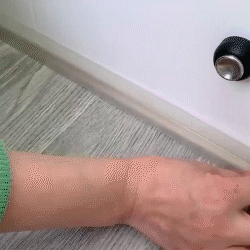 Flexible& Safe Material: Made of waterproof flexible silicone, environmental-friendly material, no irritating smell, protecting the health of your family. With thin and soft material, our Seal Strip won't affect the use of doors and windows. Easily adjust to the length you need.
Strong Viscosity&Durable: Strong adhesive backing, non-degumming, stick firmly, anti-slip, can be used in extreme weather and work for a long time. Tear off the weatherstripping will not leave a sticky residue. 
Wide Application: Widely used for frameless sliding doors, glass doors, plastic-steel windows and aluminum windows, closet door, threshold, cupboards, wardrobes, shower bottom, bedroom&bathroom.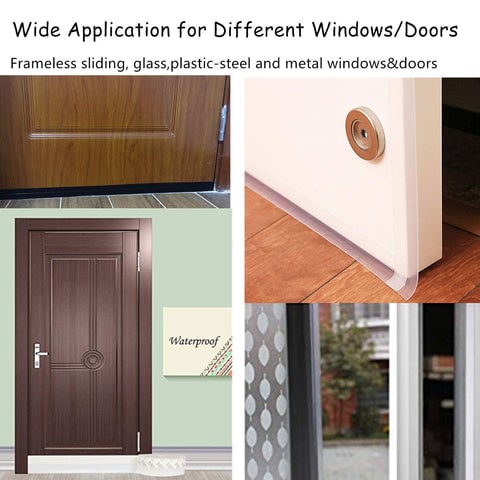 This frameless weatherstrip seal will help us to reduce the noise Keep warm in the room Prevent dust into the edge of the door or window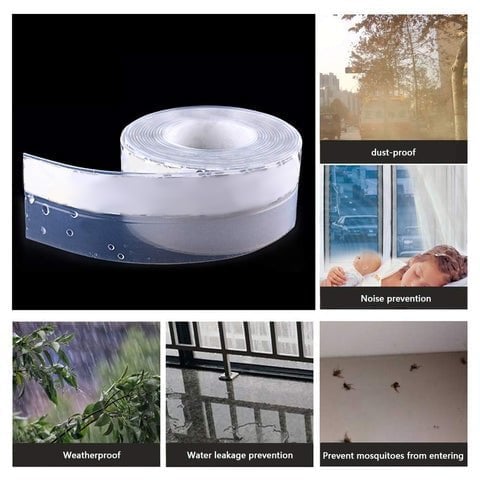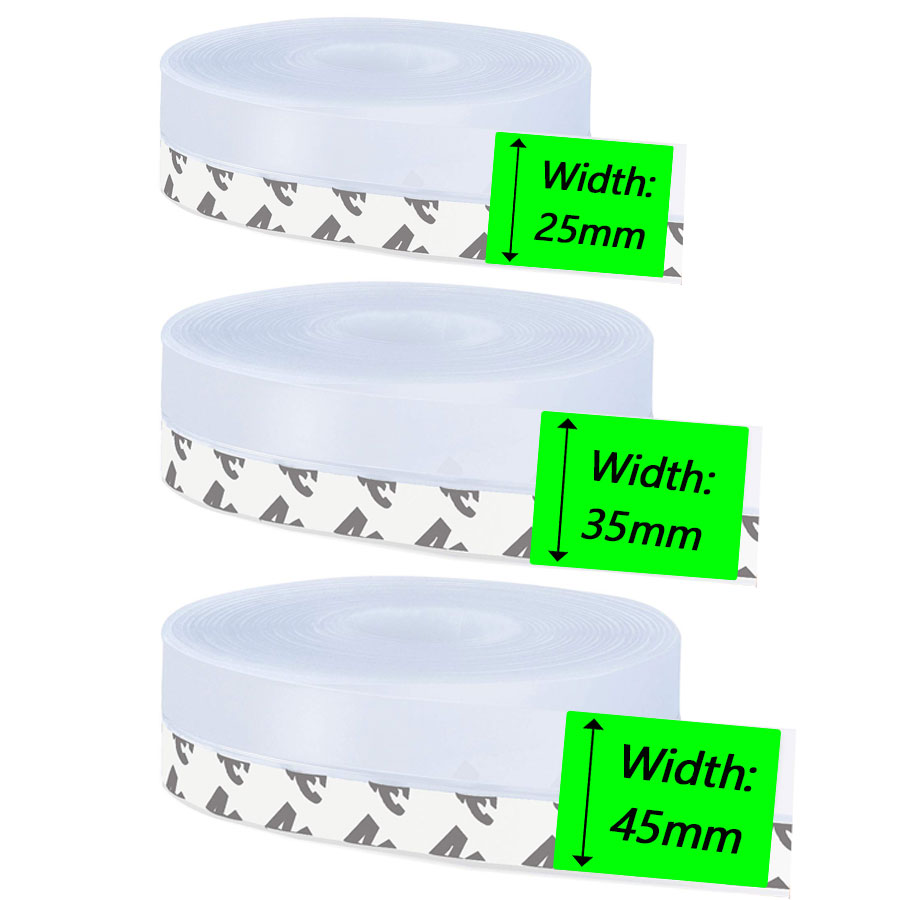 Warm Tips For Purchasing:

25mm is suitable for silicone seal strip 0-15mm gap (25mm=1inch)

Silicone Seal Strip Dimensions:

Width: 25mm adhesive backing width: 10mm thickness: 1mm

Warm Tips For Purchasing:

35mm is suitable for silicone seal strip of 0-20mm gap (35mm=1.4inch)

Silicone Seal Strip Dimensions:

Width: 35mm adhesive backing width: 15mm thickness: 1mm

Warm Tips For Purchasing:

45mm is suitable for silicone seal strip of 0-30mm gap(45mm=1.7inch)

Silicone Seal Strip Dimensions:

Width: 45mm adhesive backing width: 17mm thickness: 1mm
SPECIFICATIONS:
Color: Translucence 
length:5m/16.4ft
Size: 25mm/35 mm/45mm
PACKAGE INCLUDE:
3pc* Weather Stripping Door Seal Strip